Winter has come to Hasami.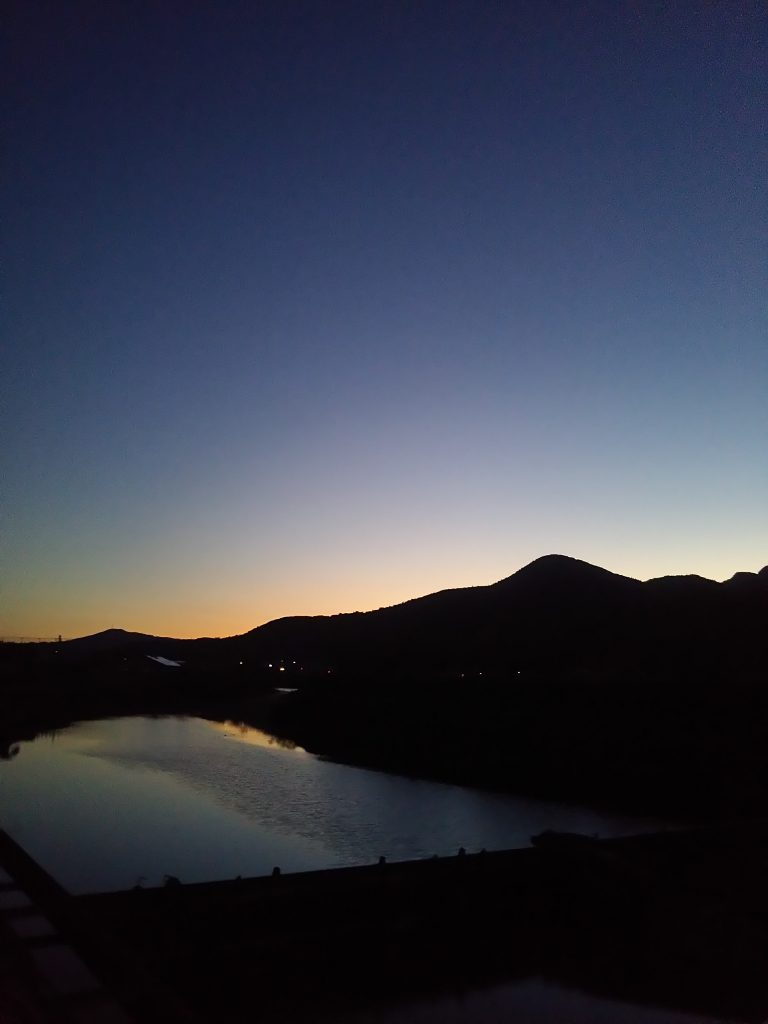 Post harvest rice fields has turned white with frost.
As dawn breaks, sun ray dyes the edge of mountain in madder red.

The stream fog from river is called "Kearashi" in Japanese.
It is the fog that is generated by cold air flowing near the surface of the water, often seen on a chilly morning.

Many types of birds visit the rivers in Hasami, such as heron and duck families.
Along the walking trails, after the cherry trees have dropped leaves, now we have a good view of little birds playing.
The grass is well cut and ready to welcome the end of the year.
The early morning walks purify the body and mind in the beginning of the day.

The beautiful morning promises a wonderful day!