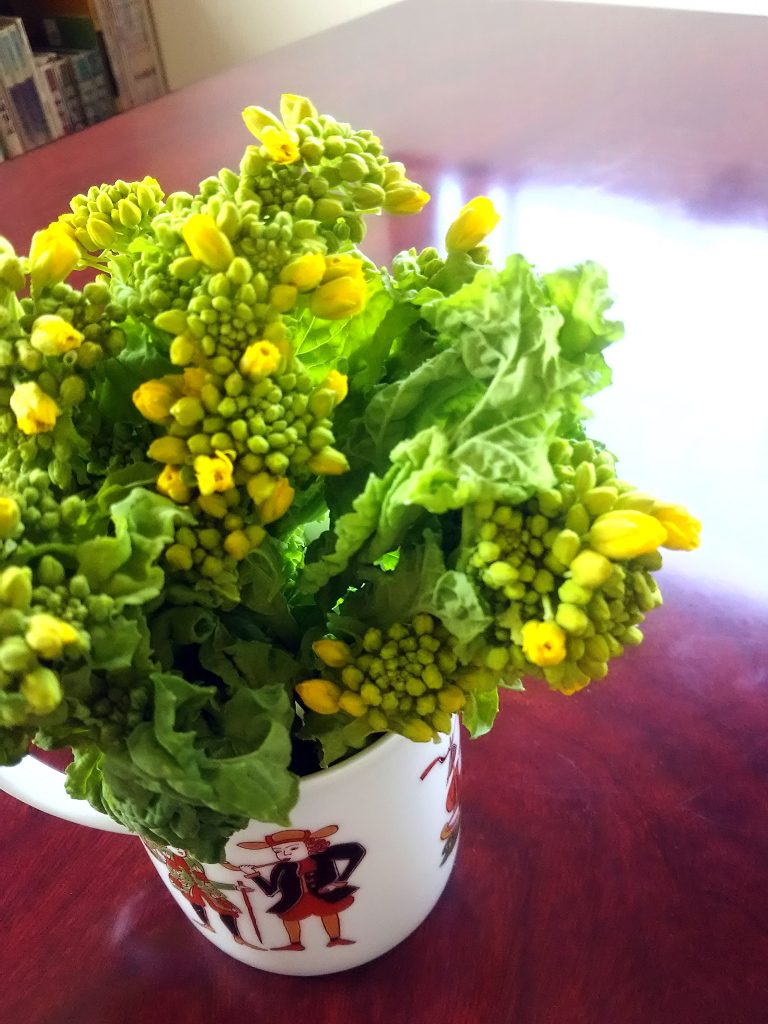 The year of 2021 has begun! Japanese express the word 'New Year' as a 'Shinshun' meaning 'New Spring'.
Even though we are still in the middle of winter, spring has already arrived at our dining table.
A special dish called "Nanohana", a cruciferous green vegetable, closely related to rapini and broccoli is served on our dining table.
Lets give a dish called, "Nanohana no karashi ae" (Nanohara in Karashi broth) a try. By adding Nanohana buds to boiled water, the color changes to a brighter green hue which is the sign of rich vitamins!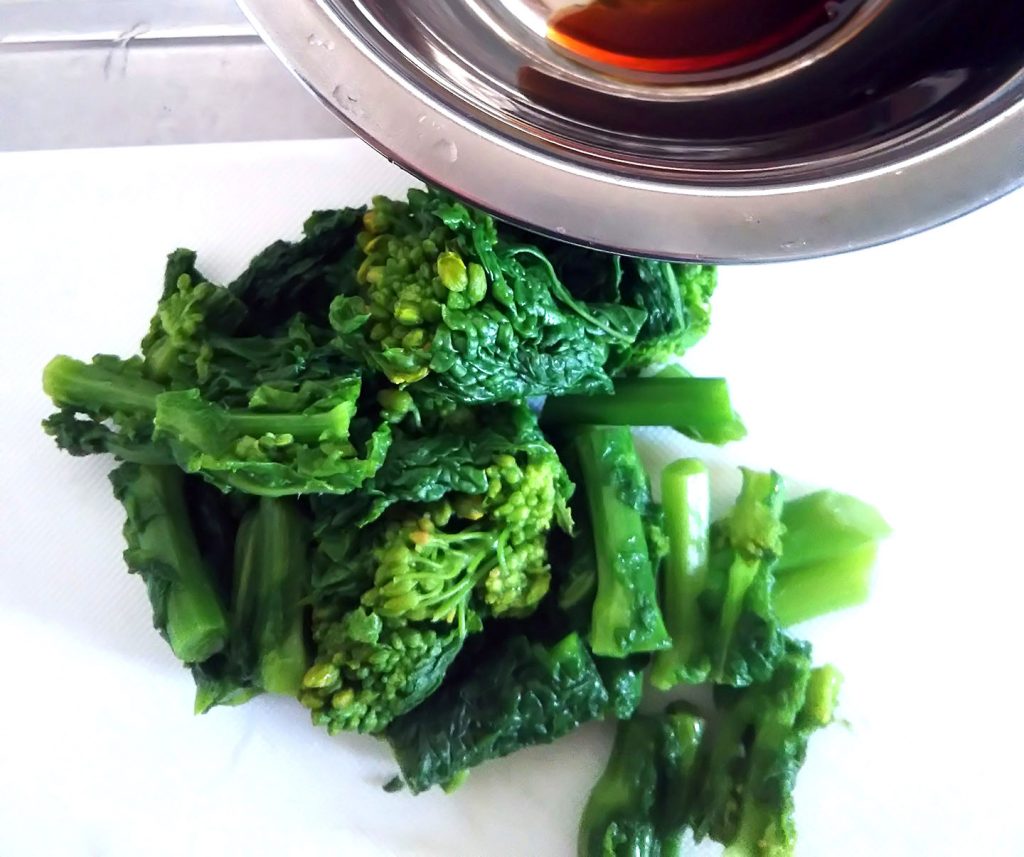 Squeeze out extra water after light boil, coarsely cut it, and mix in soy sauce with karashi mustard.
The bitterness is a character of spring vegetables, it is believed that this bitterness expels toxins that have accumulated in the body during the cold.
We will then serve the dish on beautifully striped Hasami porcelain bowl., Now it looks good, tastes good, and a perfect healthy choice for celebration of Shinshun!